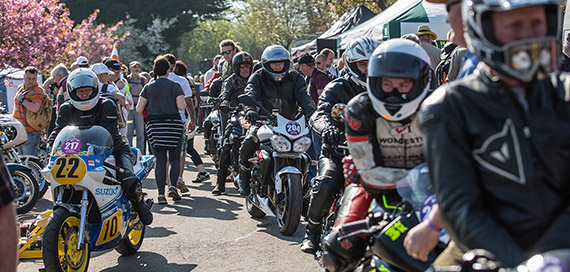 Run the Hill
When we ask people what they like best about Bike Fest, top answer is the bikes and bikes running the Hill, no great surprise there I guess.
Two ways you can run your pride and joy up the Hill and be the Star of the Show.
Buy an entry and 'Run wot you brung', get two runs up the famous hill in marshalled, untimed conditions – more on that here. Places are limited to 180. They always sell out so get in there quick.
Or apply to join our prestigious Invited Guest list and be part of our Paddock Specials group. More on that here. Places are very limited and restricted to Best in Class, no race reps!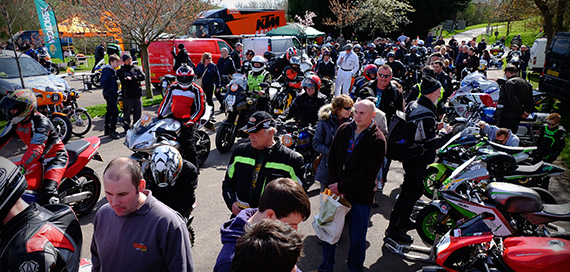 What to expect
Sunday is The Big Day. Run the Hill entries, Paddock Specials  and our Featured Club take to the world famous Prescott Hill. Bikes, bikes and more bikes. Awesome.
There's lots more, Meet the Guests, Passenger Experiences, Trader Zone,  Food Village, Stunt Show, Arena Displays, the Clubhouse all in the fabulous setting of the Prescott Hill Climb.
Lots to see and do  for the whole family. Discounts on Advance Tickets and Under 16's go free. Book Tickets here.
Sunday: Gates open 08:30, track action starts at 09:30, show closes at 17:00.